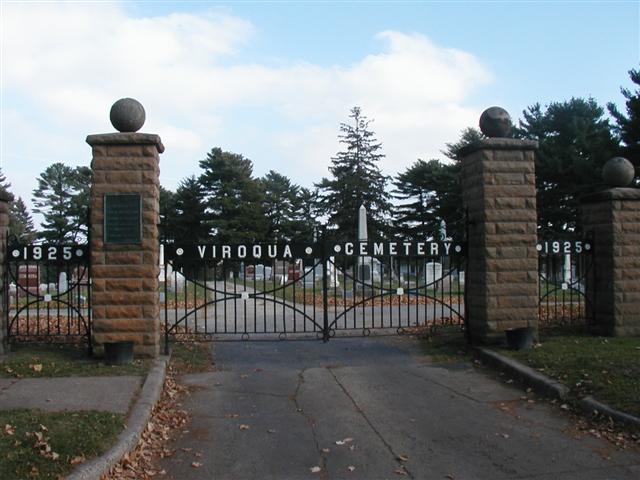 About
The Viroqua Cemetery is a non-profit institution operated and managed by the volunteer members of the Viroqua Cemetery Association.
William F Terhune laid out this private cemetery officially in 1867 to fulfill a local need. Mr. Terhune came to Viroqua in 1851 and was very active in helping settlers coming to the area. The community wanted the Cemetery fenced because it doubled as the cattle pasture so Mr. Terhune deeded the Cemetery to the Village of Viroqua in 1877. It was operated by the Village Board until the Viroqua Cemetery Association was formed in June of 1882. Currently the cemetery covers over forty acres with over 11,000 grave sites.
The Viroqua Cemetery Association is committed to continue providing service to the entire community for the long term. To accommodate this a new addition of 5 & 6 South were developed and opened in 2004. In 2022 the Association is in the process of developing a separate Green Burial Preserve within the Viroqua Cemetery to satisfy local request for this alternative service.
Visiting hours at the cemetery are from dawn to dusk daily.
The stone gate was dedicated in memory of J. Henry Tate in 1925.